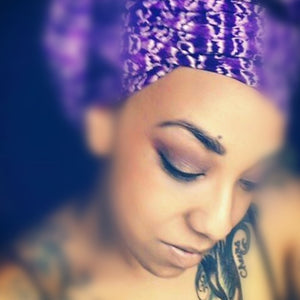 Black History Month
To myself, as a reminder.

Black History Month presents an important opportunity, not only to celebrate the countless achievements of African-American/ Canadians and their role in shaping our history and culture, but also to reflect on where we are now as country and how we can continue to grow together. Black History Month should be a time to learn from mistakes that were made in the past and aspire to a time when the only race that defines us is the human race.

Like so many African/ African American children, I grew up dealing with racism and ignorance, and I know kids across the country are still dealing with the same obstacles. My father dealt with the same struggles when he first came to Canada. And sadly still to this day as a grown man he still does.

When I interact with my community and customers, I want to instill a sense of confidence in each and every person, just as my mother did for me. For 31 years, my mother worked tirelessly to support me. Raising a mixed child wasn't easy for her either. She was often questioned where I was adopted from, and being in a marriage with an African man she also lost friends.

She was always there to make sure I stayed on track, even when I wanted to give up or when someone told me I wasn't good enough. She made sure the word "quit " wasn't in my vocabulary. Throughout my entire life, I've never seen my mother quit. Everyone has their insecurities, but I learned early on that no one but me can determine my worth or decide my limitations. That is the message I hope to pass on to every person questioning themselves and their ability.

While I am proud to represent black women in life and business I hope to be an empowering voice for women, period. Regardless of race, we all want the same things: love, respect and our individuality. My hope for the future is that, by loving what makes each of us different, we will learn to celebrate the diversity of those around us. There's no better time than now to look in the mirror, find what we love about the reflection staring back and widen the lens through which we view each other.

Olivia Chinyere Oguariri

Adamma
.
.
---
4 comments